MENA and Pakistan Payments Report Vol 2
MENA's digital transformation
The Middle East and Pakistan are undergoing rapid digitization. Navigating country by country nuances is critical to gaining a competitive advantage.
With +10,000 respondents, this report illustrates the most significant trends and trajectories at play in today's MENA ecommerce landscape and explains how to leverage payments to keep your company a step ahead.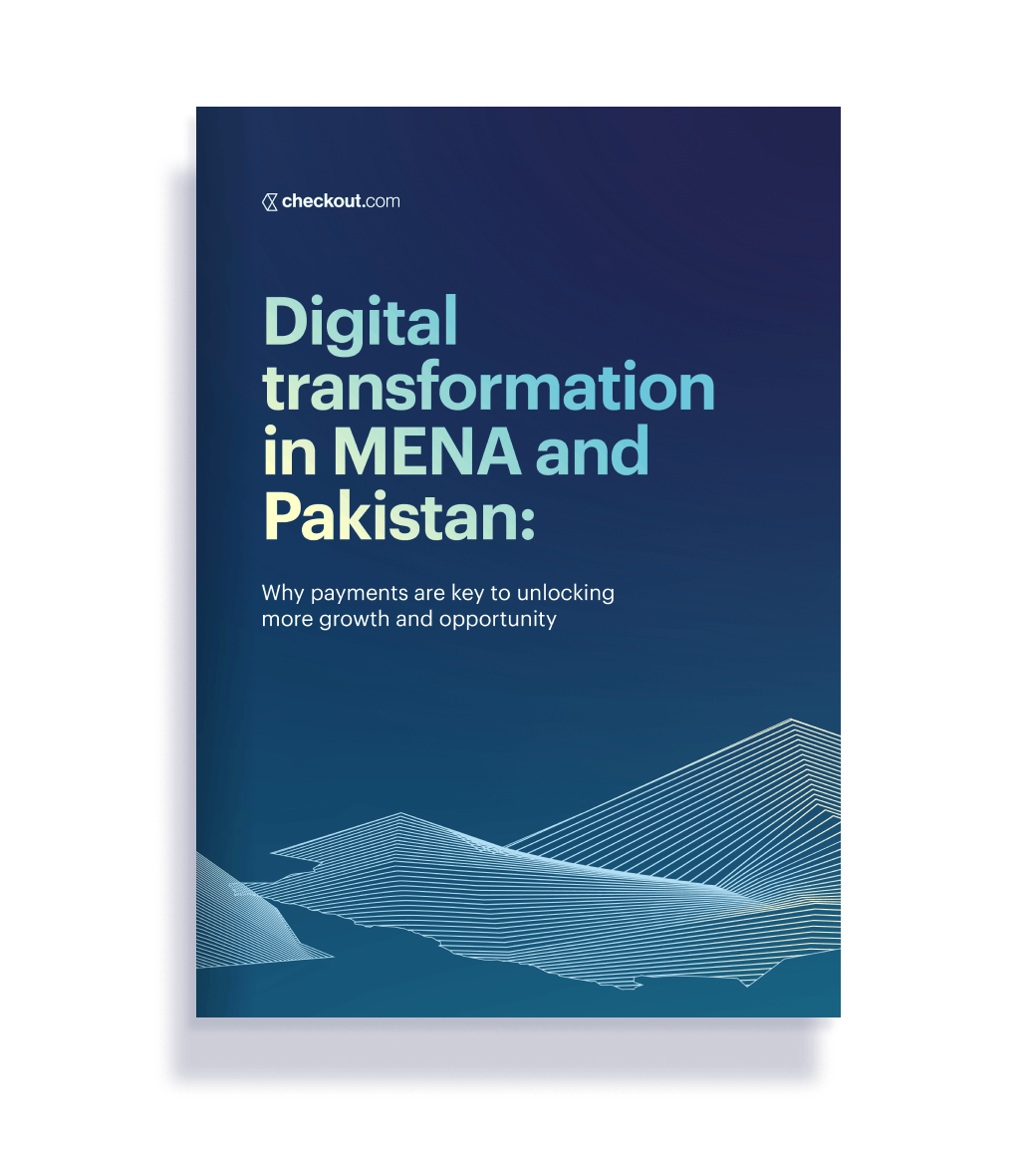 Report highlights:
Get exclusive, year-on-year data from the MENAP region with our 360-degree view of consumers, merchants, schemes and payment providers.
Year-on-year ecommerce continued to skyrocket, achieving double-digit growth in 2021  
83% of MENA consumers say they'll maintain or increase their current level of online spending into 2022
24% of consumers in MENA have used a buy now, pay later option this year – more than in the European market
33% of consumers in MENA cite cross-border shopping as the number one reason for shopping online
53% of the highest income respondents said they had used remittance apps to send money across borders in the region in the past 12 months
Explore insights from experts at The MENA Fintech Association, Visa, Fawry and the region's fastest growing buy now, pay later solution Tamara.