Singapore study: An insider's view of ecommerce and payments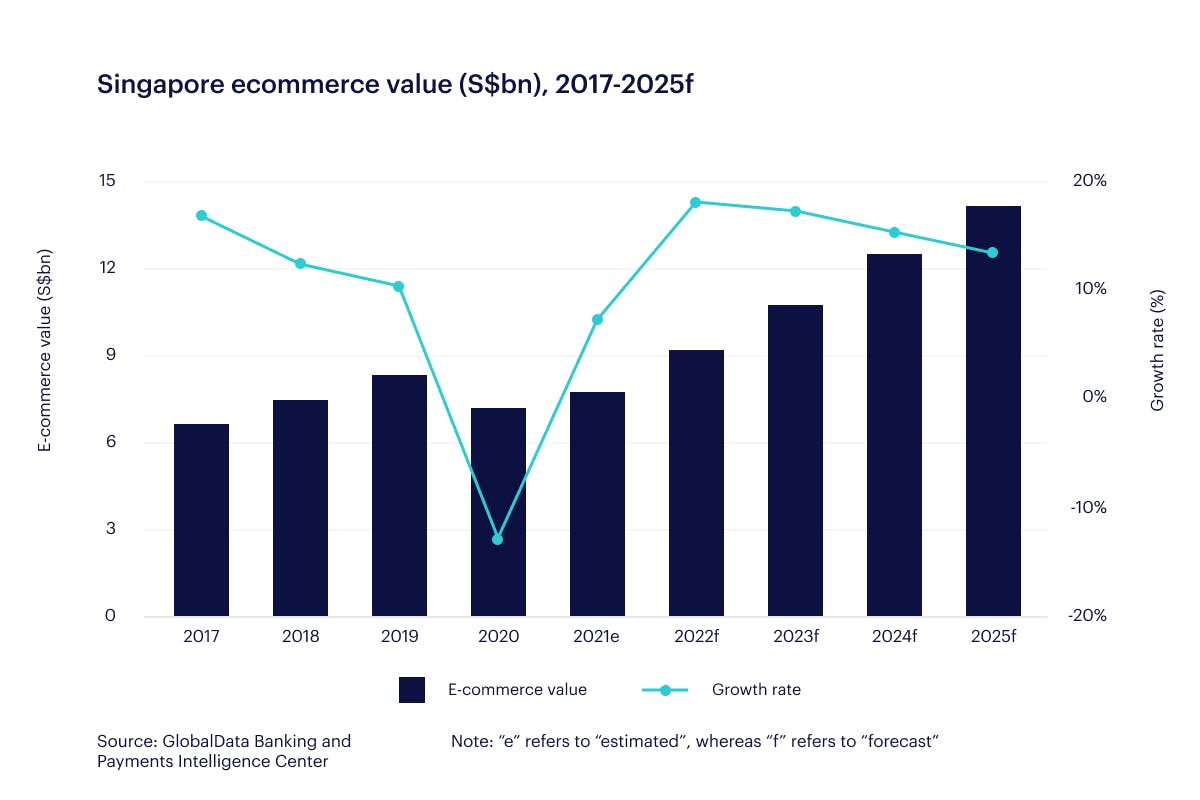 Singapore's ecommerce market is expected to grow in the next five years. What's driving this growth?
Singapore's distinctive character is an obvious starting point. It's a very small country – just five million people, of which one million are ex-pats. It's also physically small: you can cross the country in 45 minutes. That means trends take hold and spread very quickly, and everyone is educated in the same way and exposed to the same market conditions. Collectively, these things promote one of the main ecommerce drivers — influencer trends. For example, if an influential YouTuber talks about something like crypto, everybody will follow the trend. Influencers have a very strong impact on ecommerce platforms, which is why businesses hire influencers to shape consumer choices.
Of course, the pandemic has also been a big driver of the digital economy. Businesses have moved online out of necessity, and the government is also incentivizing businesses to digitize, offering huge grants to those prepared to push their systems online.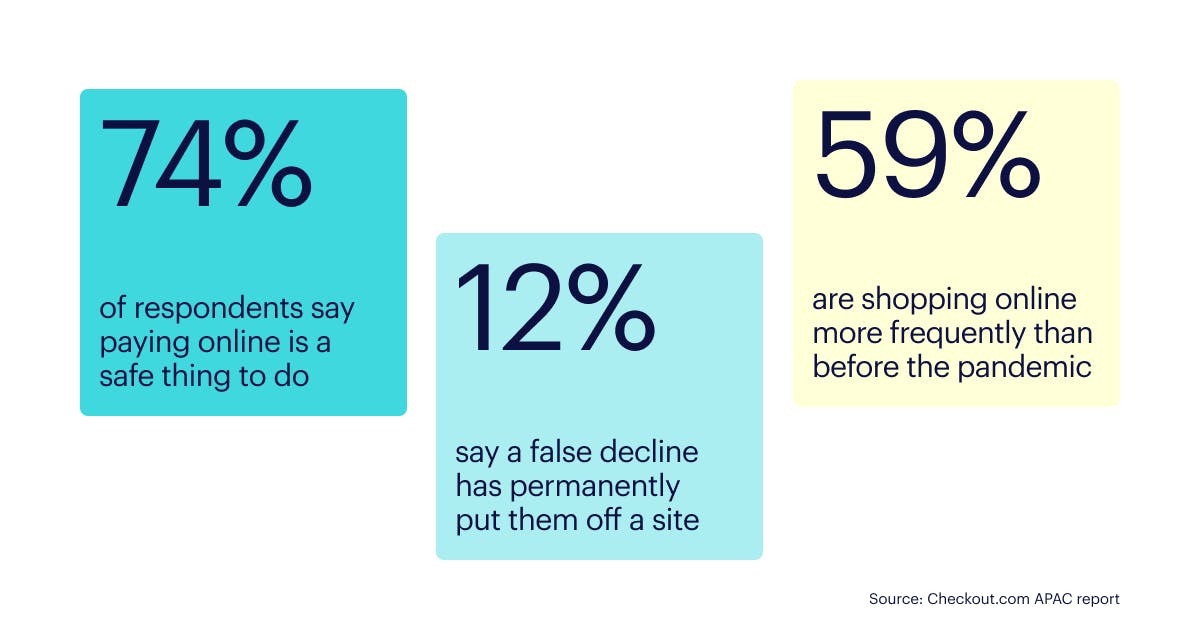 How are payments evolving in Singapore? What payment methods do consumers prefer and why?
Super apps are also very popular. For instance, the Grab platform has a wallet payment called GrabPay. Because it's a super app, it has multiple uses, such as taking taxis and ordering food. And, like GooglePay and ApplePay, there is also a wallet where you save your credit cards. When you want to pay for something, you can either scan a QR code or send a payment from the GrabPay wallet.
As well as regular card payments, there are many local payment methods. Even vendors in street food markets will have QR codes for customers to scan. There are no merchant fees to pay, no waiting time to be linked to bank accounts, and payment is immediate.
How mature are payments among merchants in Singapore?
Singapore-based merchants are keen to offer as many payment methods as possible and to make purchases fast and simple. Merchants compete on versatility and straight-through processing, so if a merchant doesn't offer a customer's preferred payment method, potential sales may be lost. Merchants in Singapore want to offer the latest payment methods as soon as they appear — such as buy now, pay later (BNPL) — and optimize payments to suit local businesses.
Are there any features of payments in Singapore that market entrants should be aware of?
Every region has specific local payment methods and preferences. Grab, PayNow and other alternative payment methods all have their place. If, as a Singaporean, I see a website offering local payment methods, it inspires trust. If I can see Singapore dollars, and the merchant is based in Hong Kong and has payment methods such as GrabPay, I immediately have confidence in the business.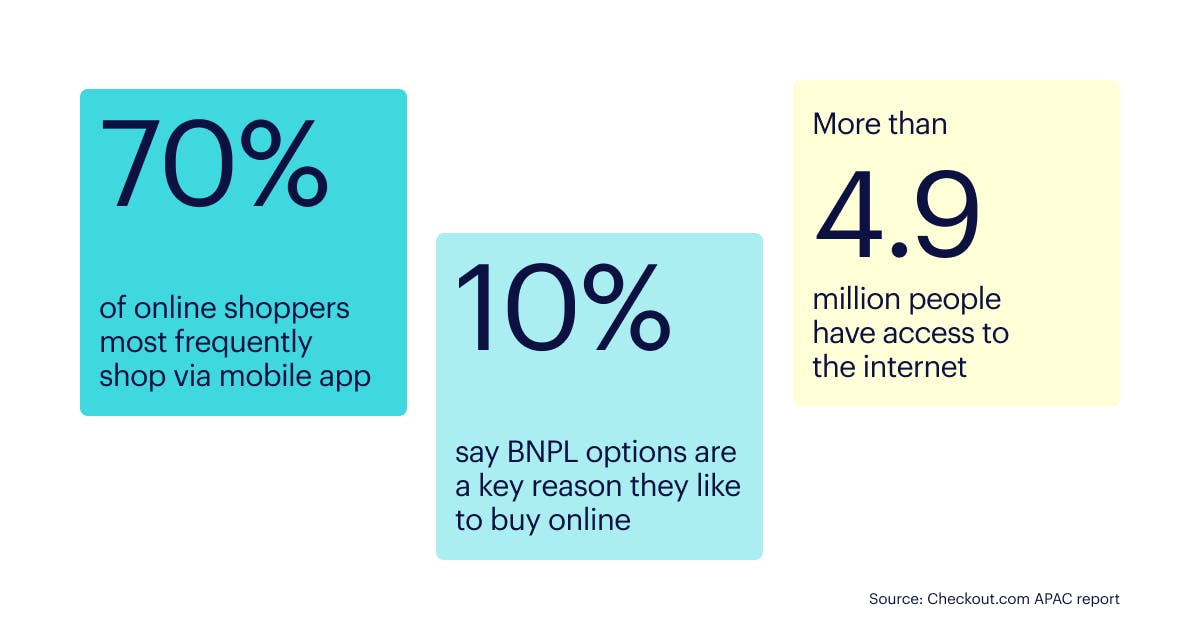 Cubcoin ranked Singapore as the world's most crypto-friendly country. Why is Singapore so amenable to cryptocurrencies, and what's the current crypto adoption rate by businesses and consumers?
As Singapore has developed into a financial hub, it has become very receptive to progressive technologies and new business ventures and initiatives. Banks and multinational corporations have entered the country, taxes have been lowered, and Singapore is now a tax haven and a regional financial center. Naturally, this has attracted fintechs. Moving into crypto is a logical step for Singapore and part of its financial ethos. Singapore has no natural resources, no agriculture; its strength is finance, and becoming a hub for crypto is an investment in the future.
What developments could impact payments in Singapore?
Crypto, for one. Traditional merchants are now asking, "When will you receive payments in crypto?" Things are moving fast: even when we see crypto merchants based in the US, Singapore dollars will be one of their top 10 currencies for processing. I think it could become very big in payments.
BNPL, although not currently in many places, also has a strong future. For instance, Atome and Hoolah are very active BNPL marketers, pushing their payment methods and creating demand.
Why is Checkout.com well positioned to support businesses in Singapore?
The kind of data we give merchants together with its granularity, plus how we help merchants reach new markets, are key strengths. Competitors also provide data but it's not readily accessible for the merchant, as they need to draw it out manually.
We, on the other hand, relay all the information either quarterly or on-demand. Merchants can gain an immediate business report with insights on credit card usage and different currencies. They can see acceptance rates and because we have so much data from other merchants, they also benefit from a global picture and not just what their own data reveals.
In short, Checkout.com gives merchants a dedicated CSM to help analyze trends, strengths and weaknesses, and overall market performance. Our CSM team in Singapore is noted for being very proactive and responsive to merchants, and we are always referred to as business partners. When it comes to acceptance rates, our merchants tell us we are one of the highest-scoring payments companies. We pass good, clean, reliable data to the issuers, so we get strong acceptance rates.