Accepting card payments is a vital part of most businesses. In the digital economy, card transactions have become even more ubiquitous and customers can make a purchase online from anywhere in the world in a matter of seconds.
In a world where consumers expect speed and convenience, the players that handle these steps matter. As the digital economy becomes more global and more complex, the technology these players use matters even more.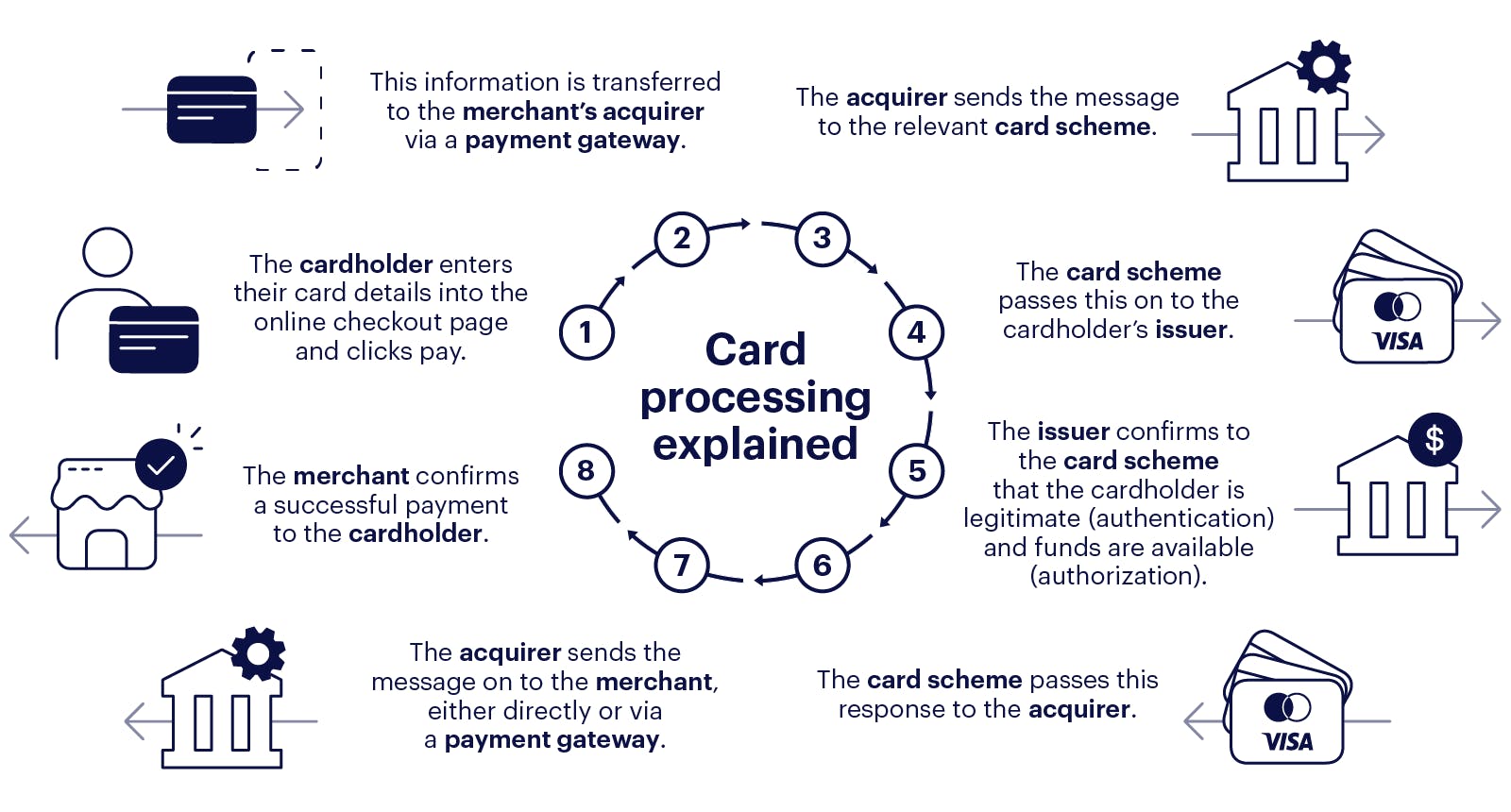 So, how can businesses ensure that they have the best solution for speed, access and convenience? Here, we discuss the benefits of choosing a payments partner that can handle every aspect of the transaction lifecycle and what you should look for in a solution.
The payments lifecycle explained
When a customer enters their payment details into the online checkout, the information is sent via a payment gateway to the acquirer. The acquire will then send a message to the issuing card scheme. This message is passed onto the card issuer who authenticates that the cardholder is legitimate and authorizes the available funds. 
The card scheme then passes this response to the acquirer, and the message is sent to the merchant via the payment gateway to confirm that the payment was successful. 
Fullstack solutions are acquirer, gateway and processor all in one. This allows for transactions to be processed faster with less downtime and more accuracy—helping businesses increase acceptance rates and drive overall growth.
The benefits of using a full stack solution
Full stack solutions that have been created as digital first payment processing options have evolved the way that payments are processed. Whereas legacy processors have different technologies built on top of each other as payments adapted, more technologically modern payment processors have been built native to the digital economy. This allows the data to move seamlessly back and forth through the payments lifecycle. 
Fullstack providers are also able to offer one integration into a single API. Businesses can, therefore, scale with ease as operational costs are reduced and finance reconciliation is globally unified, and reporting is exactly the same in one region as it is in another.
Some of the advantages of using an end-to-end solution are:
Higher approval rates
Control of the entire value chain for payment processing, which means control of the data flow. Full stack payment providers have better knowledge of the type and format of messages that need to be sent to issuers to increase the chance of approval. Because no data is lost via third parties or intermediaries, more data is carried in the transaction message. So, issuers are more likely to authorize transactions, leading to better approval rates.
Better data
A fully integrated end-to-end provider can offer complete data granularity. This helps businesses determine precisely what is happening at every stage of every transaction for better decision-making. Businesses can reconcile payments easily and also optimize their payments strategy based on the data and insights they uncover.
Easier scalability
With technology that is flexible and modular, businesses can access it through a single integration. By using one API, businesses can build their ideal pay in and payout solution once and easily add new markets as they scale.
Checkout.com as a fullstack payments partner
From day one, Checkout.com has taken the route of a fullstack payments solution. This makes Checkout.com a one-stop payment processing, acquiring and payment gateway solution—giving merchants optimal authorization rates, settlement and complete access to data. 
We have built our own integrations rather than going through external processors, so our merchants get a unified experience. It also gives Checkout.com the ability to deploy services for them rapidly.
Owning the entire stack also means data can flow seamlessly through the platform from when a merchant submits a transaction to when it goes through risk filters, 3DS authentication, and then to the schemes and back again. The data doesn't lose integrity throughout this process. In fact, Checkout.com can spot opportunities where the data can be enriched so that transactions are always being processed more efficiently for lower costs.
While, merchants may need to integrate with several different platforms with legacy providers, Checkout.com only requires one integration into a single API. Through this one integration, merchants have access to global pay-in and payout solutions, and Checkout.com can route those transactions to multiple global connections from our single platform.