Mobile
Improve your subscriptions payments
As a subscription business, your reputation is based on delivering a reliable, recurring service. This needs to be supported by secure and easy-to-use subscription payment processing, so you can manage payments better and keep customers happy. We can help your business grow, serving existing customers and new ones, with a payment gateway for subscription services that is innovative and secure.
One platform for all your payments
Our payments platform let you accept and process all in one place. With the future of payments technology you can process payments faster and retain more value as you do.
Manage your payments, your way
You can customize everything to your needs and change them when necessary, using our modular solutions and different integration types. It allows your business to accept subscription payments however is best for you.
Payment integrations
Unify and refine with our API
You can streamline all your payments processing with our purpose-built subscription payment gateway. Our Unified API gives you faster payment processing speeds, more data and a smoother customer experience. Simply set it up once to unlock all of its innovative features and payment methods.
Payments API
Gain global reach
Get the same innovation across all your markets with our international coverage. You can accept subscription global payments, allowing customers to use all major global and local payment methods and even pay in their own currency. This keeps them happy and coming back, wherever they are.
Payment methods
Powerful data and insight
Make more happen for your business with our payments data and reporting. Understand how money is moving through your business from start to finish with our payment gateway for subscription services.
Integrate the way you want to
The processing of your payments can be reported on across a number of payment integrations. This lets you see what is working and where you can make improvements, anywhere and at a granular level.
Understand and grow your business
Our unbeatable reporting capabilities give you instant insight into where, when and how your subscription customers are converting. Tracking payments at every stage of subscription payment facilitations gives you the data to make the most out of every transaction. Plus with our payment insights tool, you can see how you stack up against competitors.
Automatic payments reconciliation
You can automate all of your reconciliation processes through our API. With real-time access to your financial data, you get a breakdown of all associated payment fees. And custom reporting capabilities let you monitor and manage your payments reconciliation set up.
Accessible real-time reporting
Get on-demand reporting when you need it with The Hub. You can easily view, manage, export and share your payments data all in one place. Our payments mission control enables you to make better business decisions faster.
Want to learn more about our subscription payment solutions?
Adapt, innovate and thrive with more value from every transaction flowing through your business.
Secure payments processing
Your business needs a secure subscription payment gateway to manage your payments and subscription models. Our cutting-edge fraud prevention tools give your business security and your customers' confidence. Our solution for subscription payment processing ensures that you are PCI compliant and guarantees safe transactions for you and your customers. If there are any disputes you can sort them and track their progress in real-time with our simple workflow.
Manage risk your way with custom-built rules and blacklists set to your attributes
Continually monitor and deal with any suspicious behavior through our machine-learning fraud prevention models
Keep customers secure with data tokenization and easy-to-use payments authentication
"CKO offered us robust cross-border capabilities and helped to accelerate the pace of our expansion. It unlocks transfers to billions of cards worldwide through a single API. It's a game-changer not to need a different integration for every region."

Aleksandr Povarov
Product Manager at TransferWise
checkout explains
What are alternative payment methods?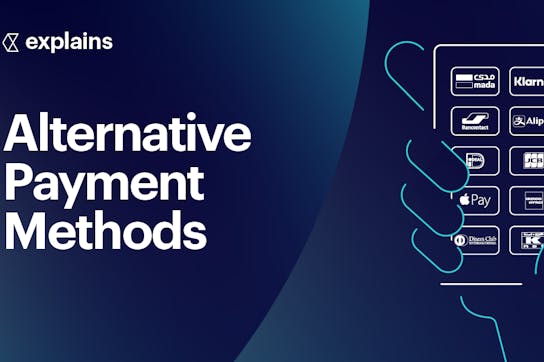 In a rapidly evolving payment landscape, consumers are increasingly adopting alternative payment method.
blog article
Retailers need to master subscription payments
Recent research indicates that nearly 92% of young consumers value loyalty programs, which means subscription plans that allow for convenience, reliability and consistency.
Download our reports and guides