Checkout.com becomes first payment solutions provider to accept payments via Mada
We're excited to announce that Checkout.com has become the first PSP to accept payments via Mada, Saudi Arabia's domestic payment network. This move signifies another key milestone in Checkout.com's service to businesses in the Middle East as e-commerce continues to flourish.
To demonstrate how online merchants in the Kingdom can easily accept mada cards as a primary payment method, the Saudi Arabian Monetary authority recently presented a live mada payment for Flyin.com – processed on Checkout.com's platform.
mada is one of the fastest growing payment systems in the region. As a first mover on this partnership, we will help drive the already strong growth of e-commerce in the Kingdom. Incorporating the mada network into the Checkout.com platform allows Flyin.com – and other businesses that operate in the region – to offer consumers a more diverse and convenient range of payment choices.
The mada network connects all merchant and card issuer banks to transactions from automated teller machines (ATMs) and point-of-sale (POS) terminals in Saudi Arabia. Our partnership will enable mada cardholders to complete payments online. With over one billion transactions routed through the mada network every year, this is expected to fuel e-commerce growth across Saudi Arabia.
This partnership not only demonstrates Checkout.com's desire to bring the most valuable products to market, it also highlights our commitment to helping merchants grow by accepting local payment methods and ensuring that businesses can meet the demands of their customers in the Middle East - and all over the world.
Written on by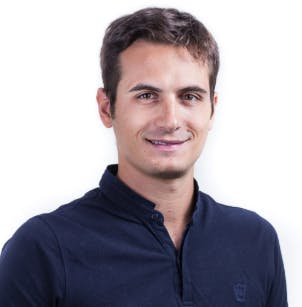 Remo Giovanni Abbondandolo
VP of Business Development MENA