Payments at your fingertips
Apple Pay
Apple Pay offers a sleek checkout experience across multiple mediums. Whether customers are online or purchasing via mobile device, transactions are kept seamless and secure.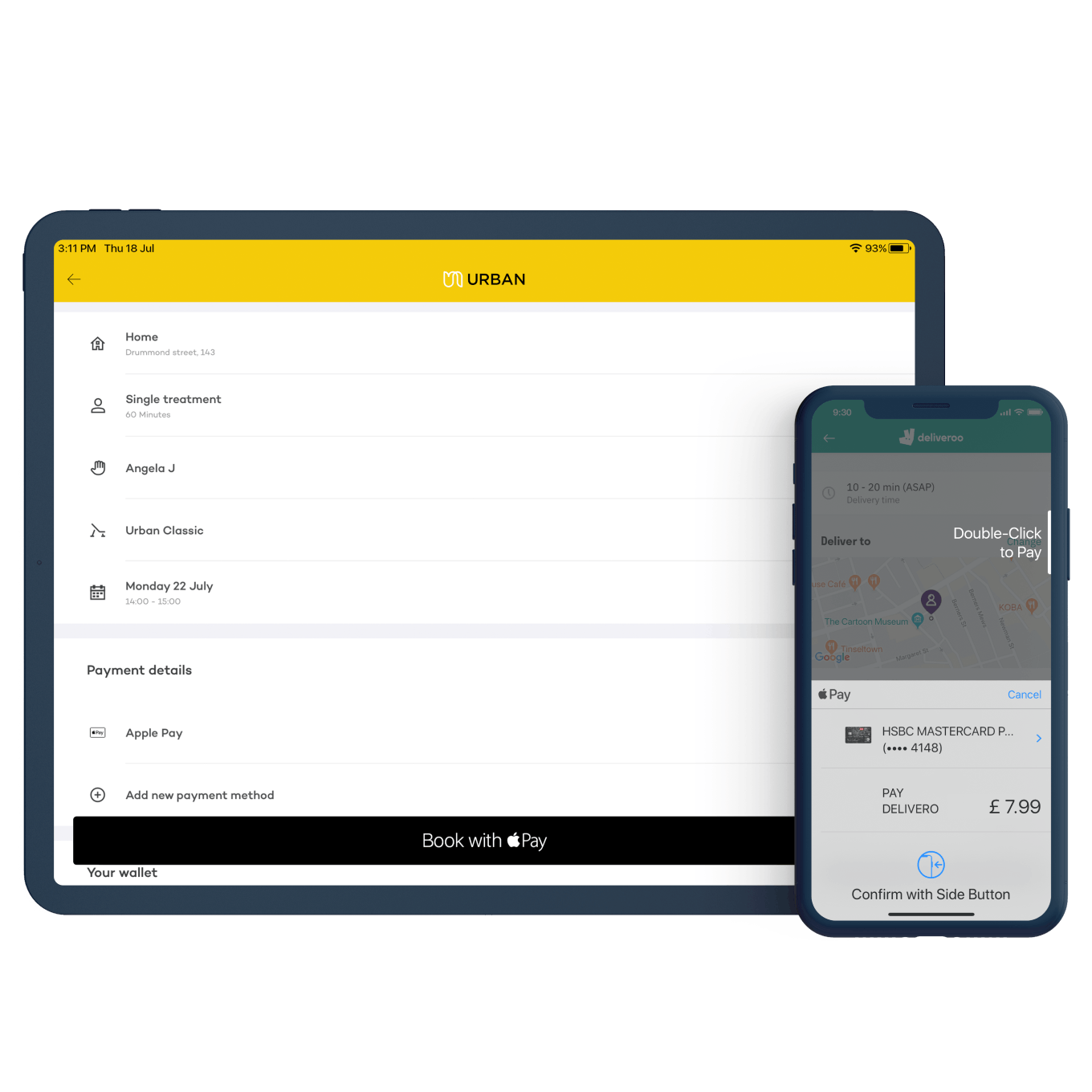 Seamless
Supporting Apple Pay ensures a frictionless user experience. This means faster a checkout for customers and higher conversions rates for merchants.
Smart
Get started with Apple Pay with a simple, three-step process. After integrating, merchants just need to generate an Apple Pay token and then they are set to begin requesting payments.
Secure
With built-in safety features, Apple Pay gives you and your customers an additional layer of security. Payments are always tokenized and biometrics extend from Touch ID to Face ID. In the event that biometrics are not available, a passcode can be used for cardholder verification.
Authentication
No transaction is approved with Apple Pay without proper biometric or passcode authentication.
Tokenization
Customer card information is digitally replaced for tokens which have no exploitable value.
Confidential
Neither tokens nor customer data are ever stored within Apple devices or our servers.
Get started with Apple Pay
For a limited time, Checkout.com is offering new merchants enabling Apple Pay three months free of any fees*.
Email us
* Merchants will be required to pay interchange and card scheme fees. Any fees issued by Checkout.com will not be charged for the first 3 months of live activity. Applies to major card scheme volume processed via Checkout.com acquiring in EEA only. Merchant must provide evidence of $1.2M+ annual transaction volume based upon six months processing statements. Checkout.com reserves the right, at its sole discretion, to refuse a prospective merchant.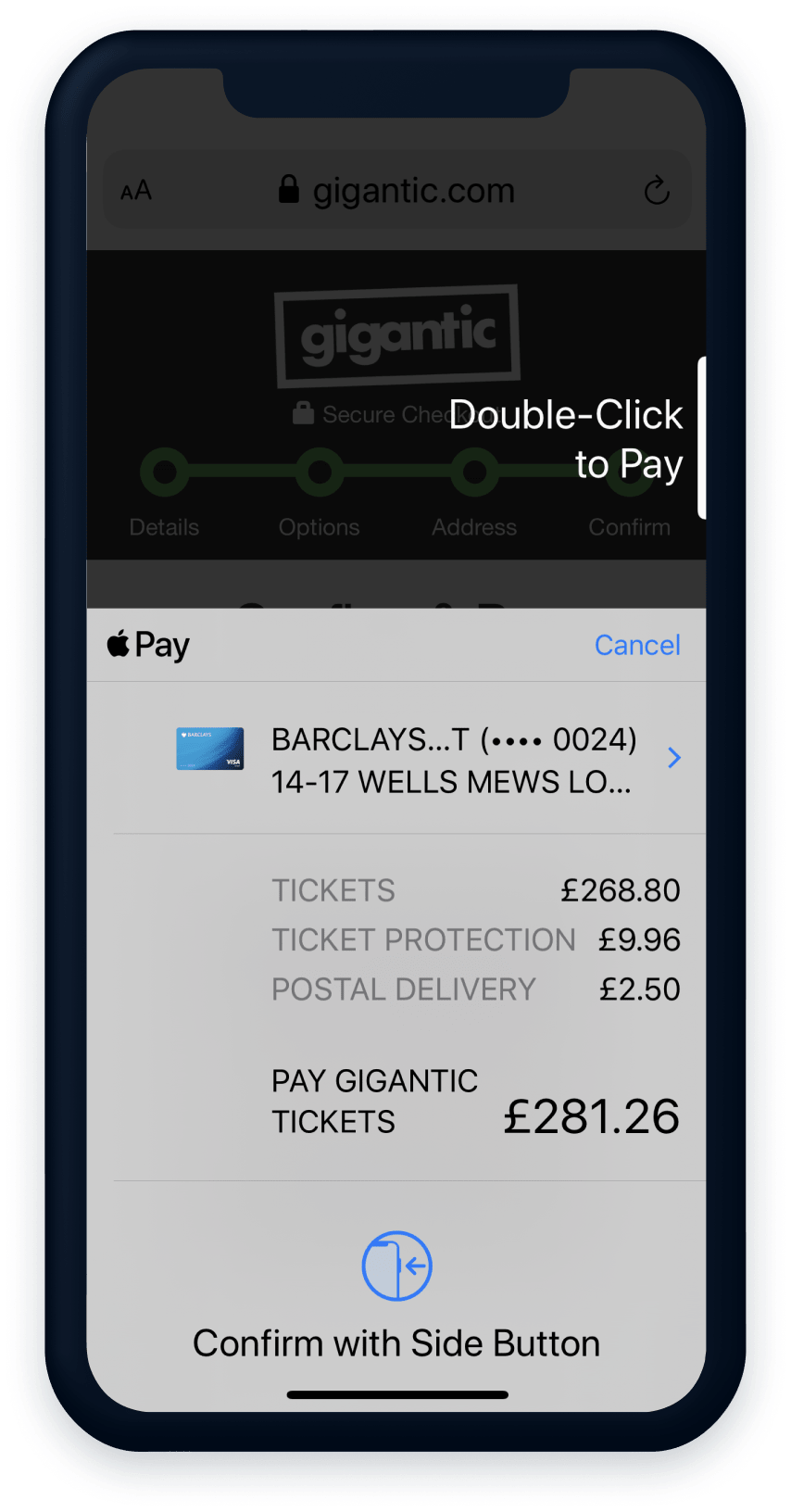 Apple Pay and Checkout.com
Apple Pay is the easiest way to accept card payments through your website or app on Apple devices. Processing over 150+ currencies, Apple Pay and Checkout.com give your more ways to accept payments and customers globally.
PSD2 compliant and strong customer authentication (SCA) ready.
Reduce fraud and chargebacks with tight authentication requirements
Supports card functions like recurring payments, partial/full captures as well as partial/full refunds
Available in these countries
Integrate Apple Pay and expand your customer base to the millions of consumers registered with Apple Pay. Start accepting customers from the following countries.
Europe
Austria
Belgium
Bulgaria
Croatia
Cyprus
Czech Republic
Denmark
Estonia
Finland
France
Germany
Greece
Hungary
Iceland
Ireland
Italy
Latvia
Liechtenstein
Lithuania
Luxembourg
Malta
Netherlands
Norway
Poland
Portugal
Romania
Slovakia
Spain
Sweden
Switzerland
Turkey
United Kingdom
Americas
USA
Middle East
Saudi Arabia
UAE