Paladin Vendor Report 2021
The landscape of Payment Service Providers (PSPs) is quickly evolving. That's why MRC partnered with Paladin Group to research and publish the 2021 Paladin Vendor Report, a rigorous review of the top global payment vendors to help merchants determine which provider solutions best align to their business needs.
Download report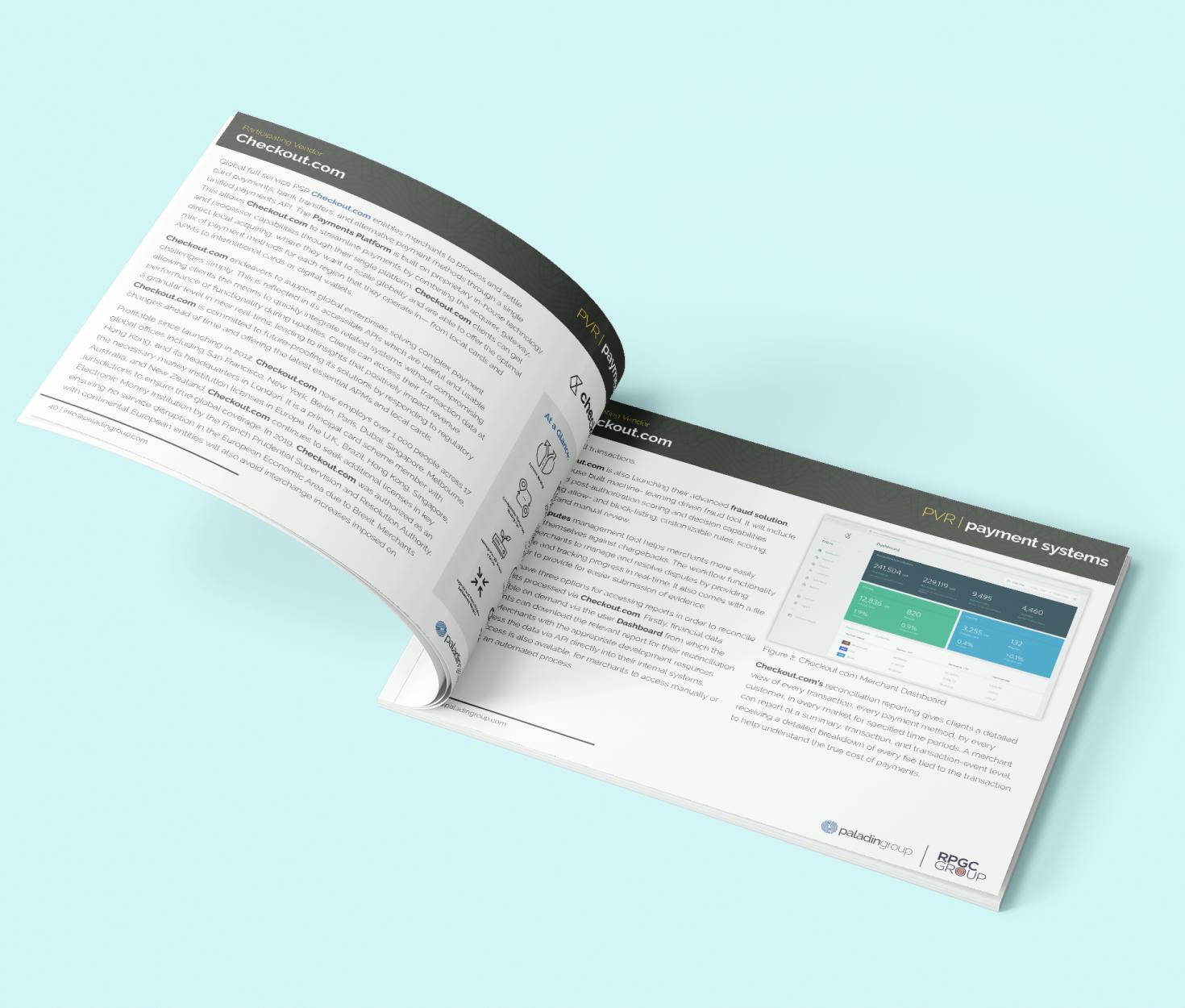 In this report you will learn:
What the platform's capabilities are such as transaction types and value added services

The platform's physical attributes such as technologies used, locations, and APIs

What self-service tools and account management availability augument the platform.

Usage of the platform is typically billed in either a per transaction, subscription, or licensee fee.
Table of Contents
6 chapters

16 Pages

27 Min read
01.

Introduction

02.

Core functionality

03.

Functional Architecture 

04.

Technology

05.

Customer Support 

06.

Pricing Model