Goodbye friction, hello invisible payments
According to global intelligence firm IDC's latest report, payments have the potential to make or break great customer experiences. Payments should be frictionless, or even better, invisible.
Download report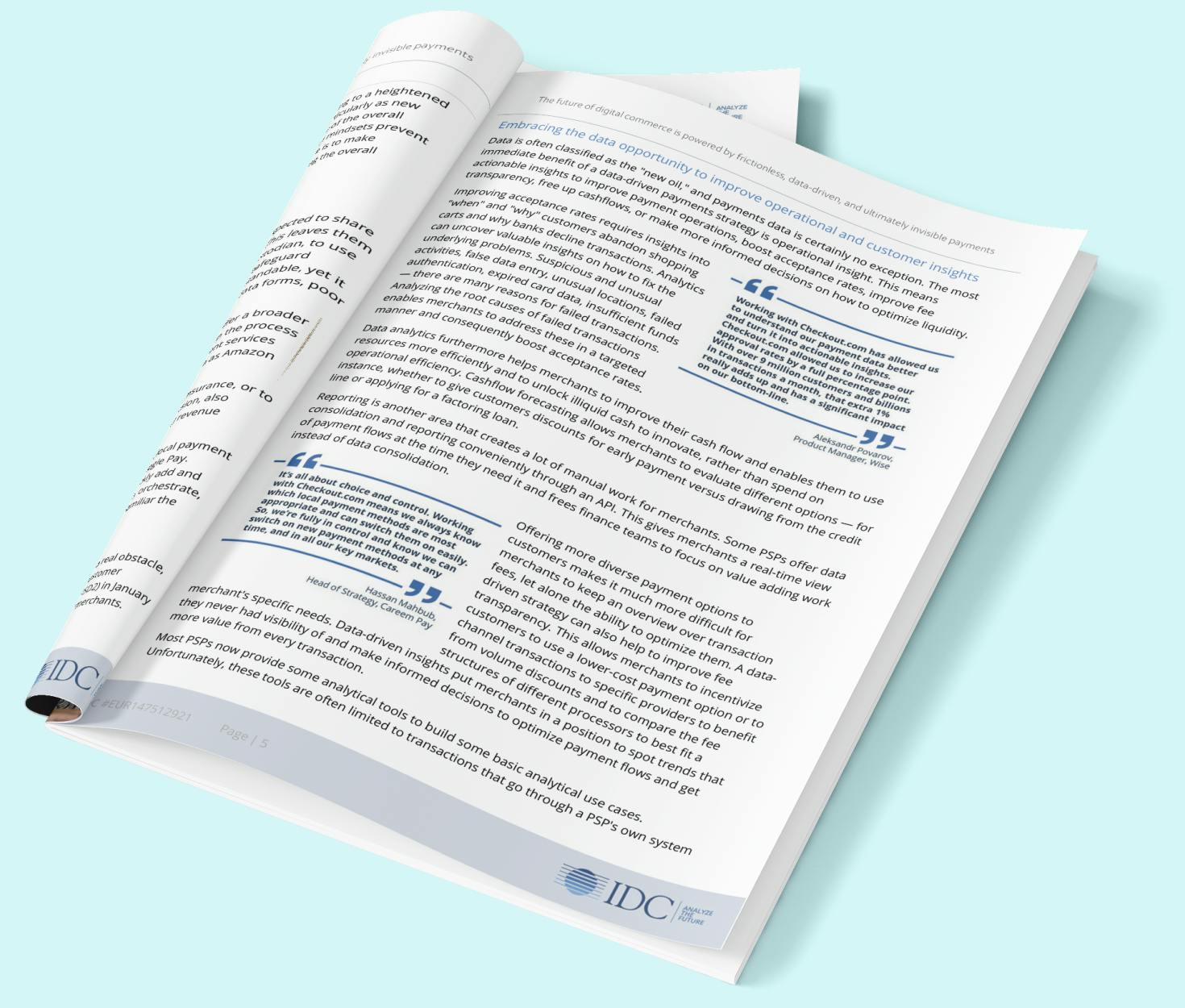 In this report you will learn:
How to boost conversion rates by balancing choice and simplicity.

How to walk the narrow path of convenience, compliance and security.

How to make payments invisible, and reduce cost through smart transaction orchestration.

Why embracing the data opportunity helps to improve operational and customer insights.

The importance of choosing a payments solution that fits merchants' modular or tailored needs.
Table of contents
12 chapters

11 Pages

14 Min read
01.

Introduction

02.

The components of a great checkout experience  

03.

Boosting conversion rates by balancing choice and simplicity  

04.

Making payments invisible 

05.

Reducing cost through smart transaction orchestration  

06.

Embracing the data opportunity to improve operational and customer insights  

07.

Accessing and controlling a payments solution fit for a merchant's specific needs  

08.

Considering Checkout.com 

09.

Challenges

10.

Conclusion

11.

About the Analysts 

12.

About IDC