Digital transformation in MENA 2022
We're delighted to share part one of our third annual research report, using year over year data from 15,500 MENA consumers since 2020. Looking at today's most powerful trends shaping the digital economy across MENA, we see the region is undergoing rapid digitization. Navigating country-specific nuances will be critical to gaining a competitive advantage.
Download report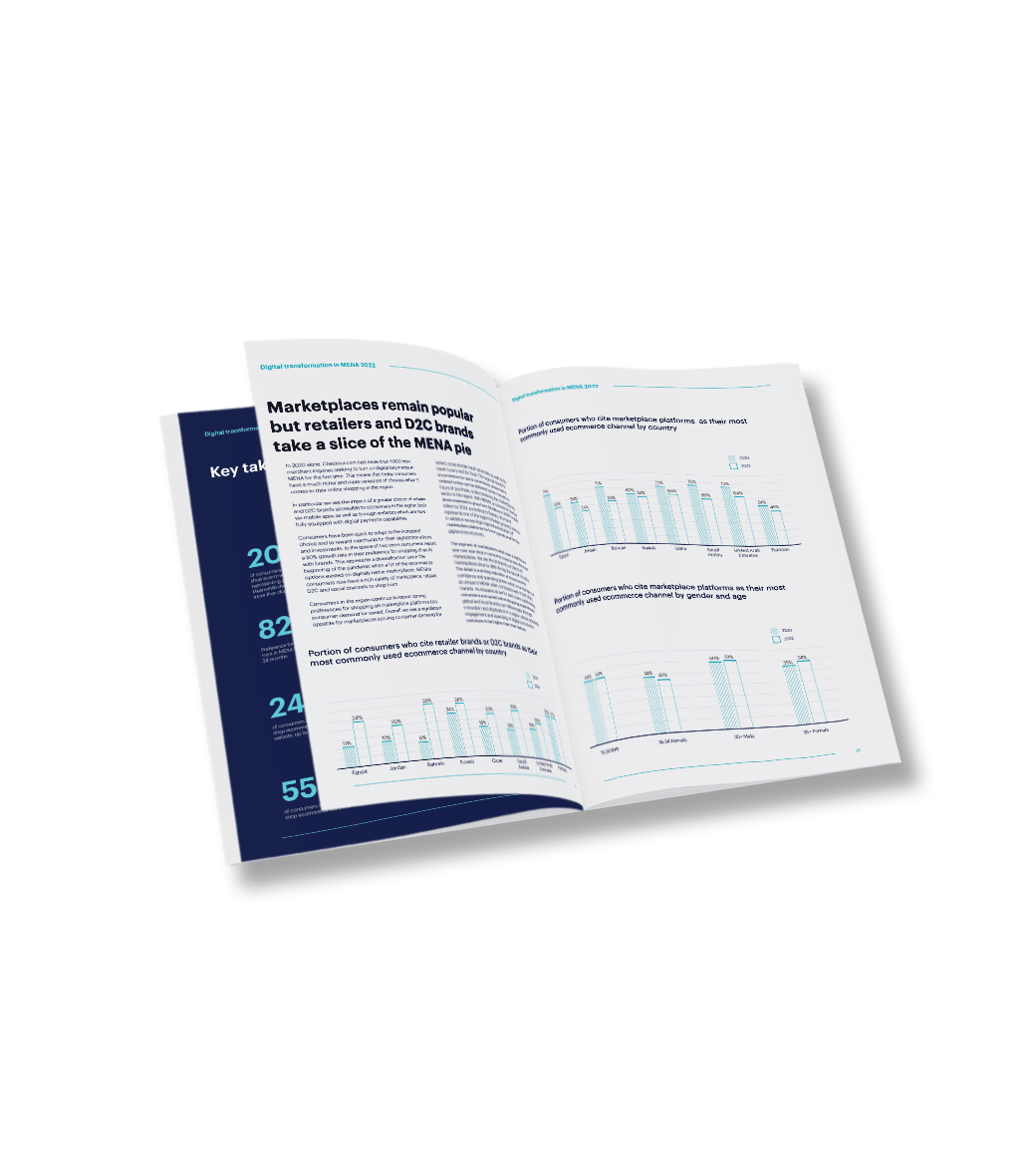 Key stats in this report
We surveyed 15,500 consumers since 2020, identifying seismic shifts in ecommerce and digital payments.

88% of consumers plan to maintain or increase their ecommerce spending into 2023

91% of consumers now shop online, up from 87% in 2021

70% of consumers now say digital payments are their preferred option

The Buy Now Pay Later market in MENA is expected to grow from $7 billion to $89 billion by 2030.
Table of Contents
5 Sections

34 Pages

20 Min read
1.

Introduction by Remo Giovanni Abbondandolo, Senior Vice President, MENA, Checkout.com

2.

Ecommerce penetration continues to deepen across the region

3.

Consumer appetite for digital payments keeps on surging

4.

Buy now, pay later's steep adoption curve

5.

MENA's ecommerce channels have matured and diversified fast