Switch on the right payment methods
A wave of Alternative Payment Methods (APMs) are gaining popularity with customers around the world, as 60% of ecommerce consumers say they would abandon their cart if they cannot pay with their preferred payment method.
Learn how to use alternative payment methods to reach new customers and grow your business
Download your guide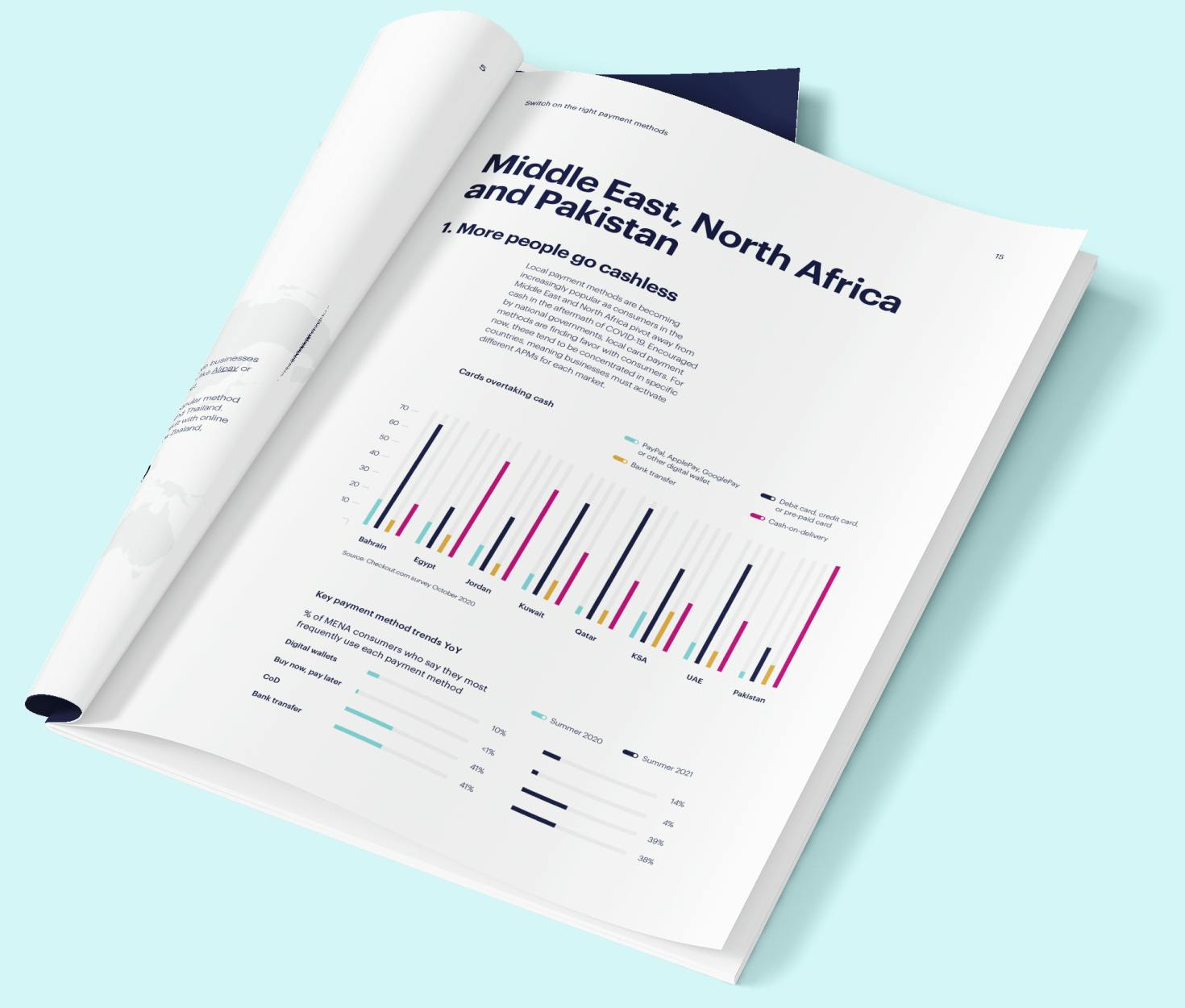 In this guide you will learn :
Why are they called 'alternative' payment methods

What are the preferred ways to pay by country

Customer expectations by industry or business model

How to reduce costs with APMs

How to use granular data to make smarter decisions

The buy now, pay later phenomenon

What are the local payment methods by region

Why you should stay on top of payment method trends
Table of Contents
4 chapters

27 Pages

24 Min read
01.

Introduction

02.

Choosing the right APMs

03.

Local payment methods by region

04.

Future APMs: How will we pay next?