How gaming companies are making payments their competitive advantage
Gamers add a staggering $1.7 billion to the global economy every week. And the industry is expected to grow 30% between 2020 and 2023.
We spoke with experts at Wargaming, Ankama, Xsolla and CDKeys.com to understand how they approach gamer's experience, payment optimization, and fraud.
Download eBook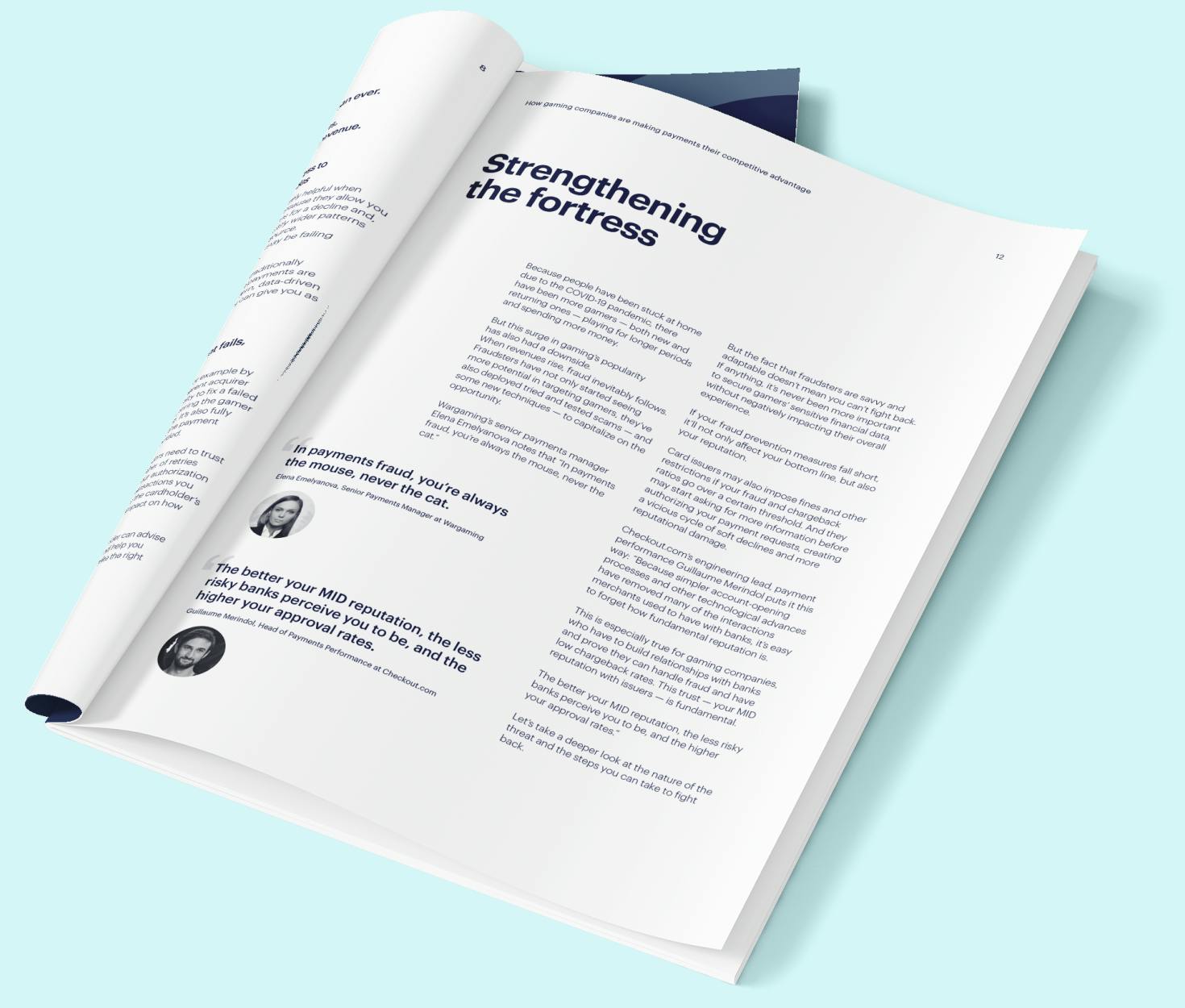 In this eBook you will learn :
What's behind failed payments in gaming

How to unlock a better payment experience through technology

How to enhance payments processing through better data management

The most common types of fraud in gaming

How gaming merchants are focusing on to build amazing payment journeys
Table of Contents
4 chapters

24 Pages

20 Min read
01.

Why gaming payments fail and how to fix it

02.

Beating fraudsters at their own game

03.

Bringing it all together: building amazing payment journeys

04.

Gaming companies have a bright future ahead, but they must get payments right