Cyber Monday: Catapulting Mobile Payment Adoption Around the World
As American as apple pie, the once uniquely American shopping "holidays" Black Friday and Cyber Monday follow immediately after another very American holiday, Thanksgiving. These high-volume shopping days are used to officially kick off the holiday season for retailers and e-tailers trying to get "back into the black" with doorbuster deals aimed at boosting their year-end revenue. Since its inception almost a decade ago, however, these holidays have surpassed their goal of simply getting back to profitability and have taken on a life of their own.
In 2017, US sales from Cyber Monday generated $6.6 billion nationwide, a nearly 17% increase from the previous year, setting a new record as the largest shopping day in American history. Mobile sales, representing combined usage of both smartphones and tablet devices, made up 33% of that revenue – with revenue coming in from smartphones alone at $1.6 billion, setting a new all-time high for mobile sales. Unsurprisingly, Amazon.com dominated the day by owning almost one-third of all online sales during last year's Cyber Monday. Yes, one-third. This year, total US Cyber Monday spending is predicted to smash last year's record at $7.25 billion – with $2.5 billion of that coming from mobile sales.
While its origins may lay stateside, online retailers in other countries have picked up on these lucrative "holidays" in recent years. Last year, the Black Friday and Cyber Monday weekend saw online spending reach £3.1 billion in the UK, £1 billion in Germany, £734 million in France, and £256 million in Canada.
These shopping days are becoming a worldwide phenomenon and it has become increasingly obvious that these American consumer holidays may have been, and continue to be, an important catalyst for global mobile payment adoption – both for businesses and for consumers.
Mobile Shopping on the Rise
While the US has been known to be slower adopters of new payment methods compared to other industrialized countries, the creation of these retail holidays puts one point on the scoreboard for the states. In fact, the proliferation and success of these major consumer holidays have also inspired other countries (and companies) to maximize sales with their own retail holidays like "Singles' Day" in China where e-commerce giant, Alibaba, generated a record-breaking $30.8 billion in sales in a 24-hour period this year – that's five times more revenue than Cyber Monday.
Just as Cyber Monday has caught on around the world, adoption of mobile payments have also seen a domino effect. According to Salesforce figures, mobile accounted for 64% of shopping visits over the US Black Friday and Cyber Monday weekend last year. Sales from Cyber Monday alone reached $2 billion in just a 24-hour period, with mobile accounting for 43% of overall orders.
And in the UK, British mobile retail visits were up 7% year over year during Cyber Monday last year totaling 195.7 million visits.
Smartphones are becoming the default device for shopping – which includes browsing, reading product reviews and purchasing, which means businesses that have a digital presence need to be integrated with popular mobile wallet services such as Apple Pay, Google Pay, and PayPal, at the very least. And companies looking to attract customers beyond their borders must offer even more alternative payment options and widen their digital wallet acceptance with popular payment platforms WeChat Pay, PayPal and AliPay, just to keep up.
The good news: the share of internet users worldwide who used a mobile payment service is reportedly only about one-third, meaning there's still plenty of mobile sales opportunities up for grabs.
And mobile payments don't just apply to shopping and consuming. Mobile giving has also seen an uptick in recent years with 25% of donors worldwide completing donations using their mobile devices, an especially important consideration during the holiday season as one-third of annual donations are made during the month of December.


Mobile Shopping Habits Around the World
It's important to recognize that Cyber Monday's mobile shift reflects broader changes in the consumer mindset. While merchants do need to adopt mobile payment capabilities, they also need to put themselves in their customers' shoes and quell any concerns that customers have when experimenting with mobile payments.
United States - According to a survey by GfK, nearly two-thirds of US shoppers are worried about compromising their personal information when using a mobile payment app, and only 28% said they are confident that mobile device payments are secure.
China - Other parts of the world see things slightly differently, however. Tencent's WeChat app, China's most popular messaging app with over 1 billion users and growing, and Alibaba have dominated mobile payments with their own payment platforms, WeChat Pay and AliPay, and are currently the two leading mobile payment platforms worldwide with over 800 million users and 700 million users, respectively – with PayPal, Apple Pay and others trailing distantly behind.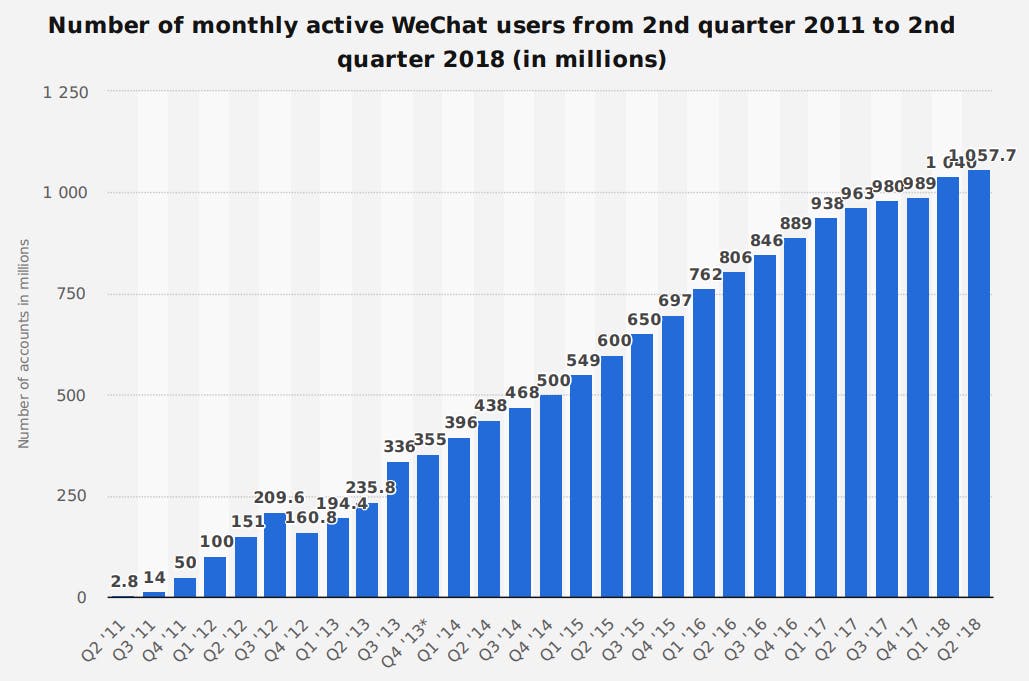 Middle East - In the Middle East, 41% of consumers say they have already used their mobile device to pay for purchases and 56% saying that it will become their primary tool to purchase items online. Interestingly, those surveyed also said they prefer online stores and portals that are mobile friendly rather than downloading an app.
United Kingdom - Checkout.com's Know Your Customer campaign recently shed light on mobile payment habits of consumers in the UK and discovered that each generational cohort has already embraced mobile payments, albeit in their own different ways.
The Deliberators (16-29) were the youngest group surveyed, and almost a third (29%) always save their payment details on their device. This speeds up the buying process; a key consideration for a group that takes time to weigh their options before making a purchase but values immediacy once the decision is made.
The Browsers (30-44) prize convenience above all. Most prefer to pay with their smartphones, and 70% use autofill functions at their favorite online stores – ensuring that their card details are immediately loaded. Over half (53%) of those surveyed use apps that facilitate one-touch or one-click payments.
The Spenders (45-59) also value convenience, to the point where it even trumps privacy concerns. Nearly two thirds (61%) save their payment details on their device or with their favored retailers and over a third (35%) like to use one-touch or one-click payments.
While Cyber Monday proves that mobile payment adoption is on the rise, many merchants are still reluctant to offer mobile payment options. According to a study by JPMorgan Chase, only 36% of US merchants currently accept digital payments. This reluctance can be attributed to a variety of factors including costs of integrating new payments infrastructure, security concerns, fraud detection capabilities, ensuring user-friendliness, and uncertainty about whether customers are asking for it.
But with huge potential to capture a larger market share, merchants will not only need to adopt mobile payment capabilities but employ a robust optimization of their mobile operations including design, functionality, app development, and finding the right payment processor who is equipped to process mobile payments in different geographies, have rich data access, have fraud tools, and offer fast implementation and processing speeds, particularly when processing a high-volume of transactions. Integration with the right payments platform will mitigate many, if not all, of these merchant concerns.


Looking Ahead
Annual transactions from the next-generation payment technology market are currently valued at $4.3 trillion for 2018 and are set to soar in the coming years with total transaction values projected to reach nearly $14 trillion by 2022 worldwide. Next-generation payment technologies include mechanisms like QR codes and NFC or contactless payment systems – a hefty portion of which will be transacted through mobile and wearable devices.
If this year's $2.5 billion US Cyber Monday mobile projections are any indication, retailers and merchants simply can't afford to have limited mobile payment options, whether you're doing business locally or have customer around the globe.
We make it easy for your consumers to pay by processing a wide variety of payment methods, including Apple Pay and Google Pay. Get mobile ready and contact our payments team today.