Research report
Payments optimization in APAC
Innovation from the global frontier: In our regional research report, we surveyed 12,000+ consumers across APAC about their views on digital payments and ecommerce.
Plus, get actionable advice from thought leaders at SHOPLINE, Atome, Gamer2Gamer and more.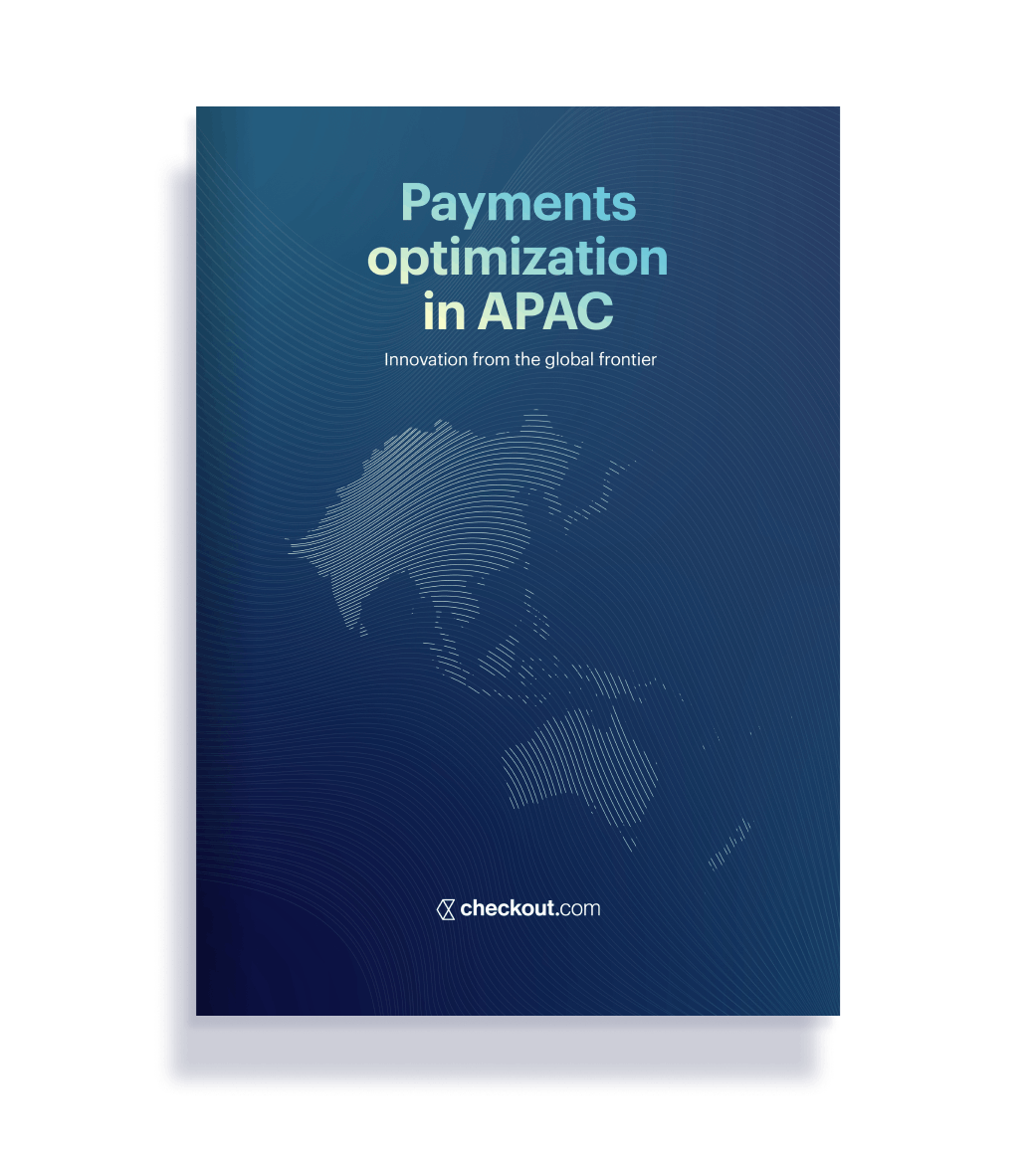 Report highlights
Discover the 360-degree trends of how consumers, merchants, schemes and payment providers are shaping the region.
54% of consumers across APAC have spent more money online since the start of the COVID-19 pandemic
35% of APAC consumers surveyed see cross-border optionality as an important reason why they like to shop online
80% of APAC consumers say they use some form of fintech app to manage their finances
What's inside
The importance of a hyper-localized approach
76% of Japanese consumers surveyed said they would not buy from a website that was not fully in Japanese throughout the shopping and paying experience.
Women are holders of the digital purse strings
In China, Thailand and Indonesia 21% of women use fintech apps to grow their wealth through investment platforms.
The power of Buy Now Pay Later
Buy Now Pay Later has become a key reason in itself to shop and pay online, particularly among those under the age of 30 in the region.