My path in payments with
Anton Zelenin at Xsolla
In this edition, we chat with Anton Zelenin, Head of Game Commerce at Xsolla – a video game commerce company that helps developers and publishers market, sell, connect and optimize their games globally.
He tells us about how he uses his 'gamer's instinct' to unlock more value at Xsolla through payments.
So, what's it really like to work in payments?
Download the interview eBook to find out.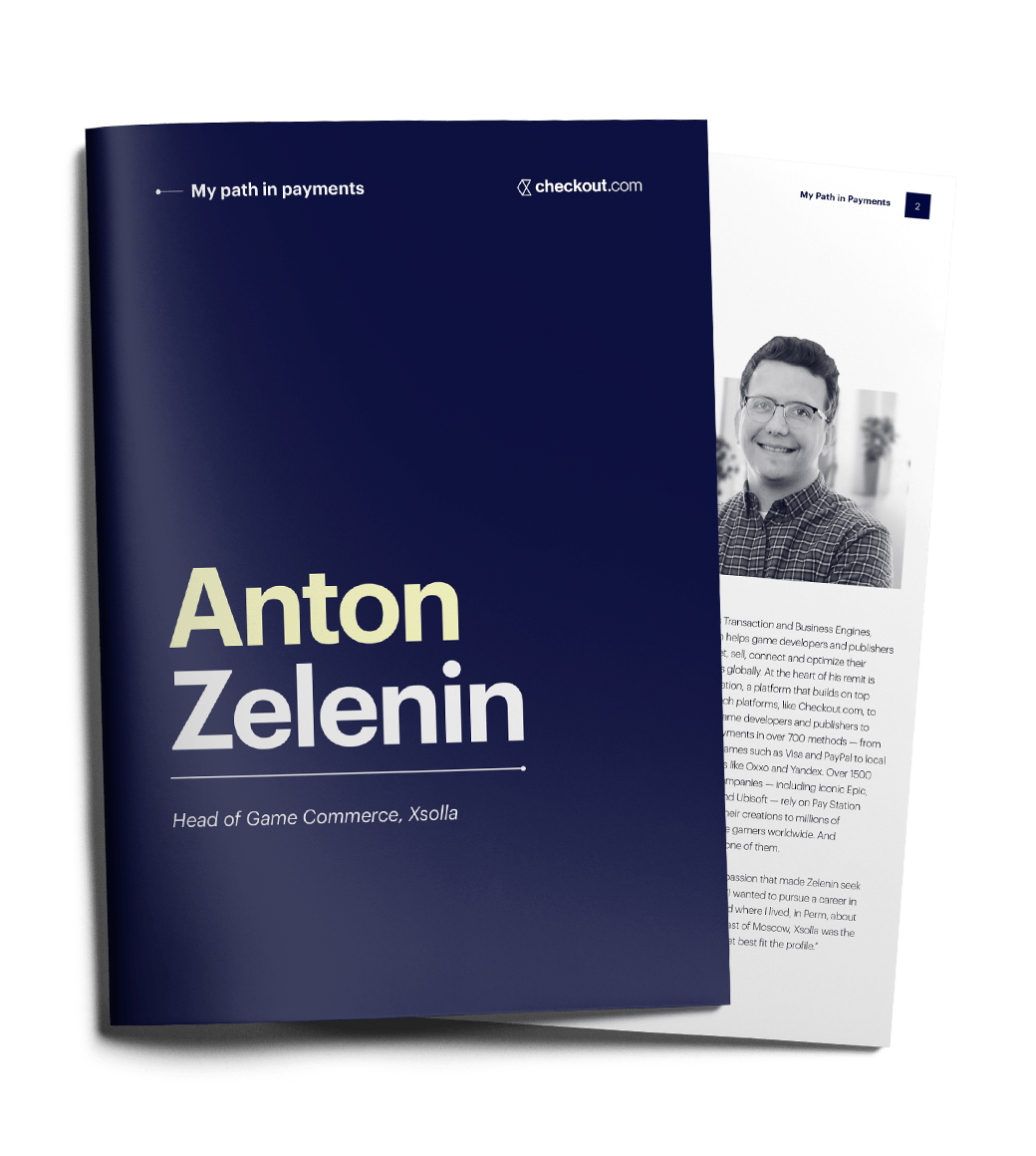 Highlights
In this interview, Anton tells us: 
Why integrating new payment methods is a crucial focus for Xsolla.
Why he's keeping special tabs on the rise in popularity of digital wallets.