My path in payments with
Wargaming

In the second edition of our new interview series,
we chat with Makis Savvides, Director of Global Payments and Elena Emelyanova, Senior Payments Manager at Wargaming.
They tell us about their circuitous path into the industry and how payments support Wargaming's global growth ambitions.

So, what's it really like to work in payments?
Download the interview eBook to find out.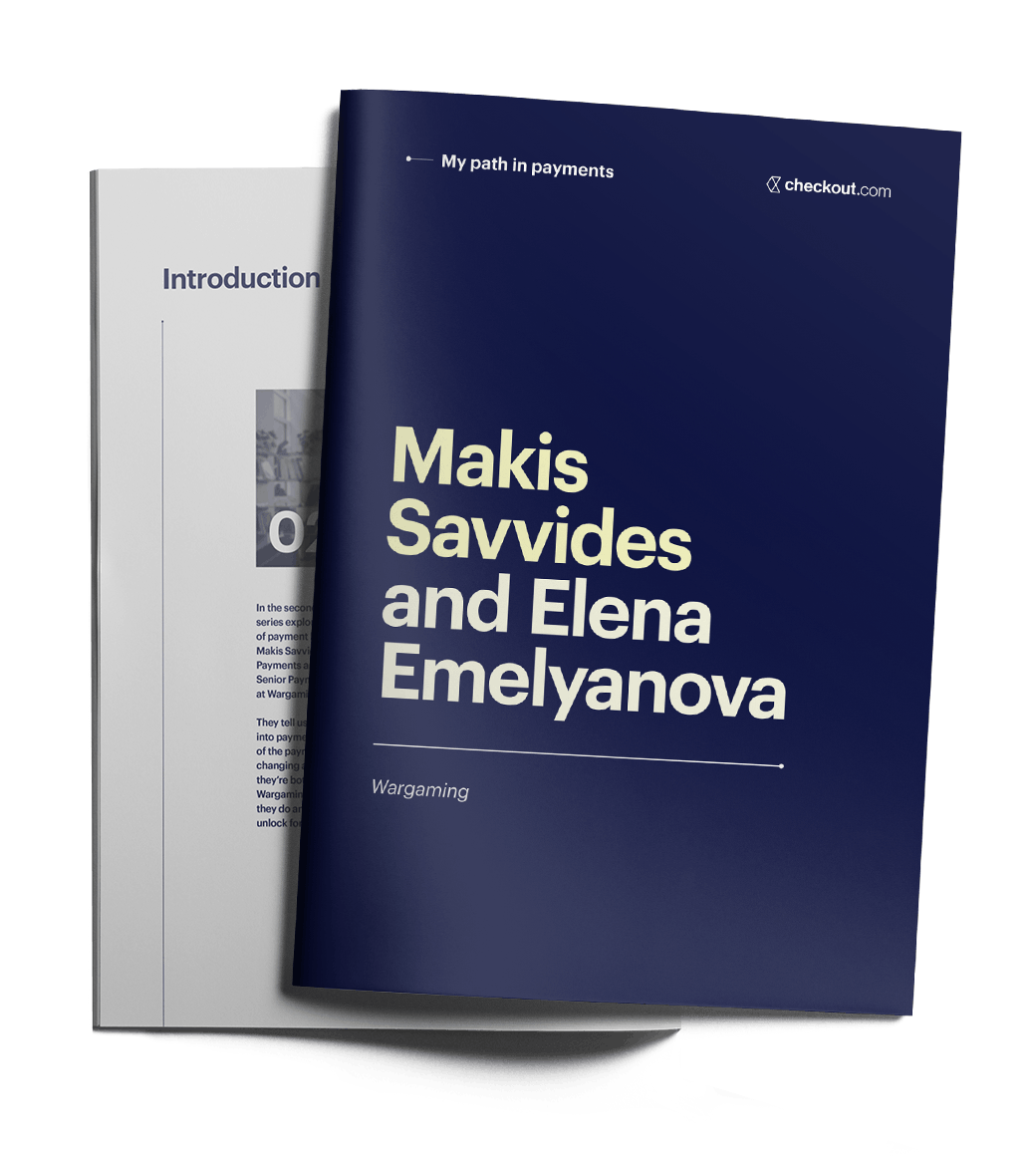 Highlights
In this interview, Makis and Elena tell us: 
How they came to work in payments at Wargaming
How they are establishing a best-in-class payments operation at Wargaming
Their take on how the payments profession will transform in the future