Connected Payments
Seizing opportunity in MENA and Pakistan
Download our new report to learn how businesses responded when consumers ditched cash during the pandemic. And why a growing youth population promises a massive opportunity for ecommerce.

Plus, explore insights from experts at Visa, Mastercard, Delivery Hero, Al-Futtaim and Seera Group.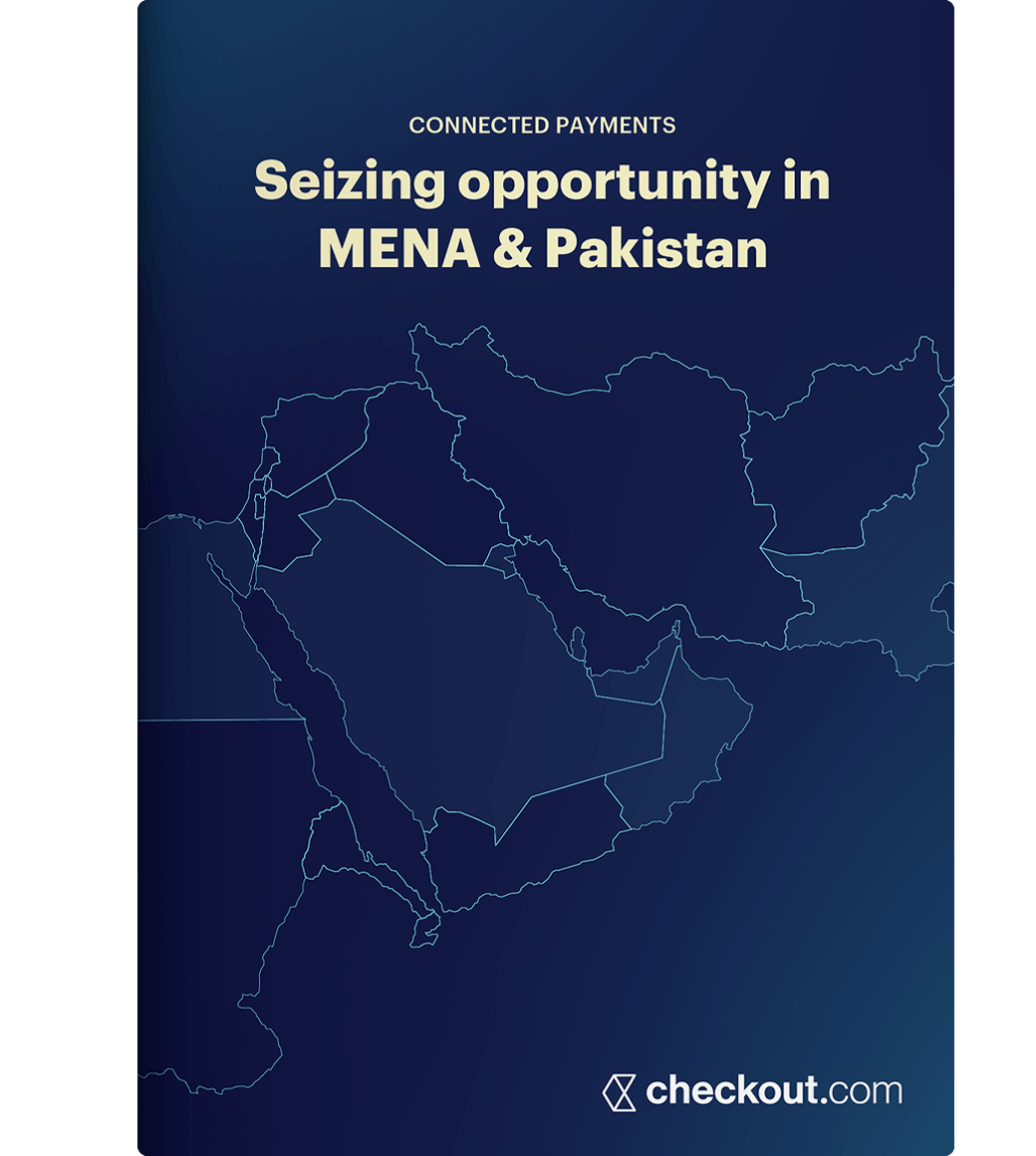 Report highlights
Get exclusive, up-to-date insights from the MENAP region with our 360-degree view of consumers, merchants, schemes and payment providers.
45% of consumers across MENAP say they've been shopping online more since the pandemic started, and even more expect a further online uptick next year.
Checkout.com has seen an 86% uptick in payments volume year-on-year so far in MENAP. In the past 24 months, the payments platform has processed 400 million transactions.
Visa and Mastercard agree that all data indications indicate the shift away from cash and towards digital payments is speeding up and here to stay.
Merchants in the region have pivoted at pace and see the pay-off. Payments teams are modernizing, corporate treasury is benefiting and consumers are sticking, with a significant uptick in card saved to file.
What's inside
MENAP is complex and nuanced, even more so for payments. So what's the actionable best practice to command success in the region?
Payments data is gaining currency. But what makes its value to merchants so unique and powerful in MENAP?
COVID-19 is acting as a catalyst for major change. How are progressive businesses ensuring the road ahead is fast-tracking competition and innovation?