A Tale of Two Tech Companies: AnyVan and Checkout.com
What do a transport delivery service and a payments company have in common? Technology. But more specifically, it's how each company uses technology to drastically change their industries.
Temp jobs are nothing new. But companies like Uber, Deliveroo, TaskRabbit, AirBnB, Etsy and many other technology companies and new marketplace models have revolutionized the traditional concept of contract work. The boom of these on-demand services, both in consumer usage and the number of new income opportunities, have created what we now commonly refer to as the "gig economy."  But the creation of millions of new "gigs" inevitably led to new worker demands and expectations – namely, how they would get paid.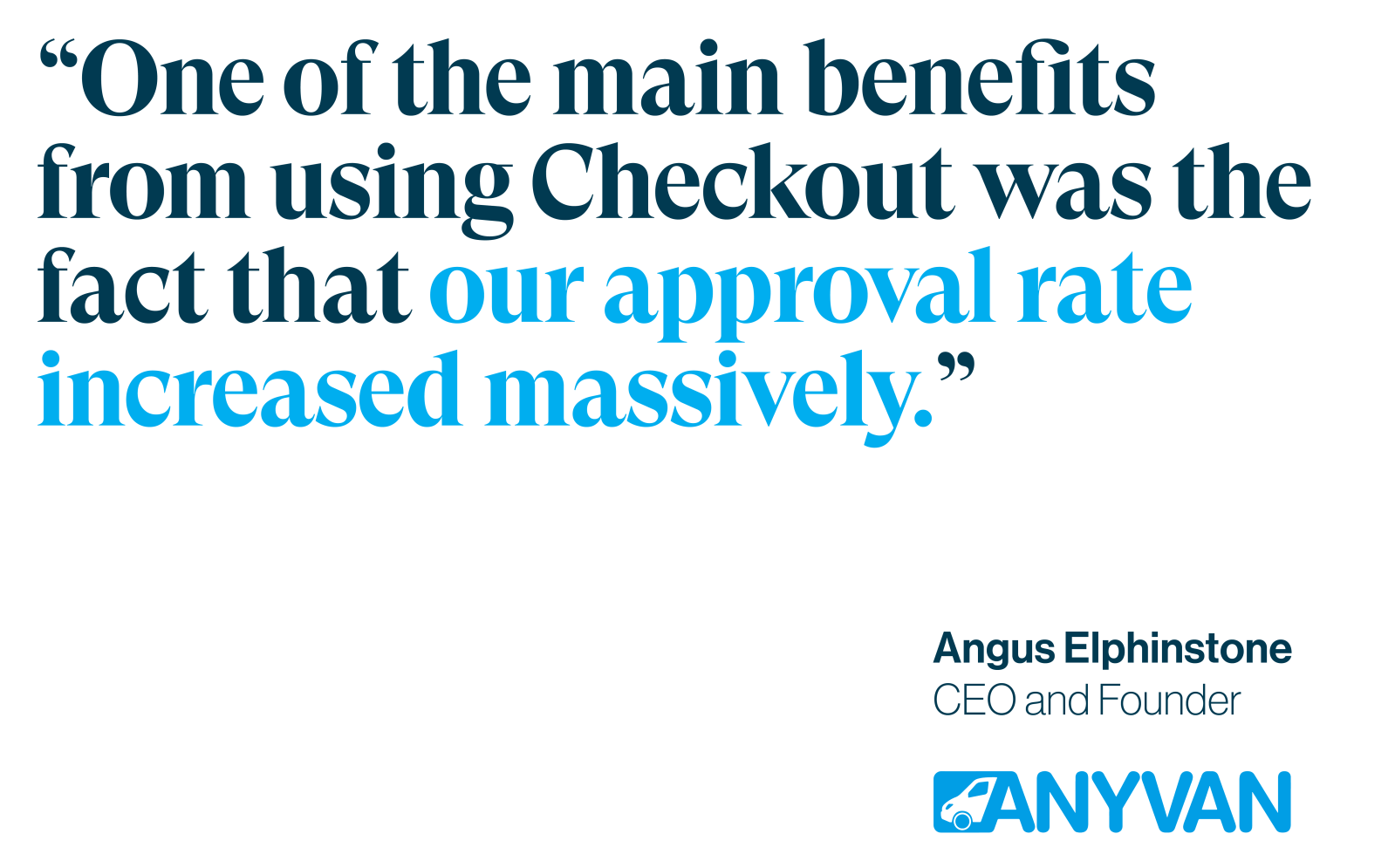 AnyVan, a transport marketplace that connects customers who have items to move with van drivers in the area, required a versatile, dynamic payment partner that could navigate the complexities of their business model. In order to maintain their high standard of customer service and safety, they hold funds for 2 to 5 days – from when the customer books and pays for the service until the job is completed – before allocating the funds to the driver. This ensures the driver doesn't get paid until the customer confirms that they've successfully received their delivery.
Unfortunately, their previous provider just couldn't handle these complex requirements. But as a technology-first business, Checkout.com was able to understand their needs and found a nimble and effective solution for their payment issues. "AnyVan and Checkout.com both have a very lean way of working. We've both got that vision to use technology to change a particular industry and make it a whole lot better," says Angus Elphinstone, Founder and CEO of AnyVan.
SEE THEIR STORY:

Written on by